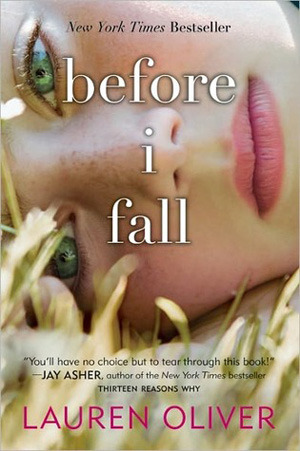 I know I'm late to the game but I totally missed this. Yeah 2 months behind - I'm a busy person. I saw the movie trailer and I was thinking, "This reminds me of a book I read..." Well duhTina!
It seems like it's been ages since I read
BEFORE I FALL
by Lauren Oliver. The book was full of
AMAZE-BALLS
and the writing by Oliver is
S
uperb. You can check out my review
here
.
So what do you think? Were you as excited as I was. Yeah, I'm definitely not a teen but I'm so excited about this. Will you heading to the theatres March 3rd 2017 to check it out?